Vocals – R-122
Acoustic Guitar – R-122
Recorded by Stephen Schauer
Recorded at Deep End Ranch, Santa Paula, CA.
Recording chain: R-122 and MA-101fet's recorded straight into a Tascam HS-p82 portable multi track recorder at 96/24.
Recording Notes:
One R-122 off the front of the acoustic guitar, positioned to balance the guitar and vocal.
For ambience, a spaced pair of Mojave Audio MA-101fets were positioned 5 feet back from the guitar, set for omni and mixed back 6-7db, panned hard left and right.
My Son (Marshall Ruffin)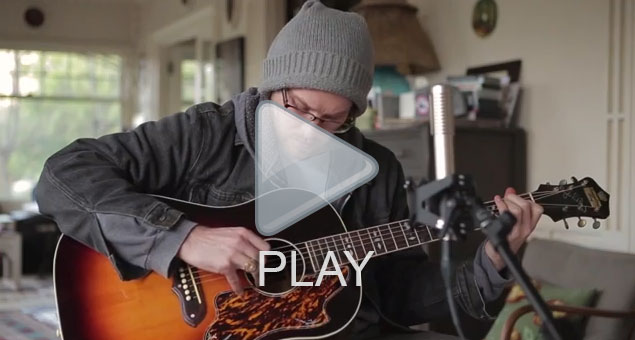 Play video
Producer: Stephen Schauer
Camera: Jonathan Saunders, Lane Stroud, Stephen Schauer
Audio: Stephen Schauer