Cello – R-122
Engineer/Producer; Ron Searles
In these two videos, Ron Searles uses ribbon microphones to record cellist Winona Zelenka playing an extraordinary 1707 Joseph Guarnerius cello.
Recording chain: R-122's into True Systems Precision 8 mic pres. Recorded to ProTools in 24/96.
"Six Suites for Solo Cello" (J.S. Bach)
This educational video shows three R-122 active ribbon microphones place in a modified Decca Tree configuration. Engineer Ron Searles discusses the importance of ribbons on bowed instruments, the usefulness of the figure-8 pattern in controlling room reflections, achieving natural sounding recordings using ribbons, and more.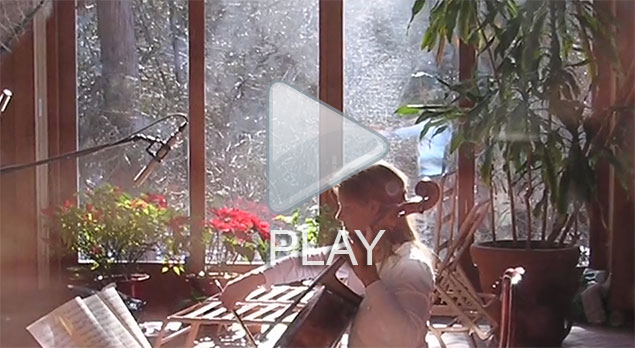 "Intermezzo e Danza Finale" (Cassado)
Two R-122 active ribbon microphones positioned above the cello.