Recording Electric Guitar
Royer R-Series ribbon microphones are known around the world as the first-call mics for electric guitar. From Foo Fighters (R-121s & R-10s), Green Day (R-121s), Aerosmith (R-121s), Van Halen (R-122Vs) and Muse (R-122s) to Johnny Marr (R-121s), Dianna Krall (R-121s), Kenny Chesney (R-121s), Rita Coolidge (R-121s), Sam Smith (R-10s), Lana Del Rey (R-121s & R-10s) and countless others, Royer is what engineers choose to capture the biggest, fullest, most natural-sounding electric guitars possible.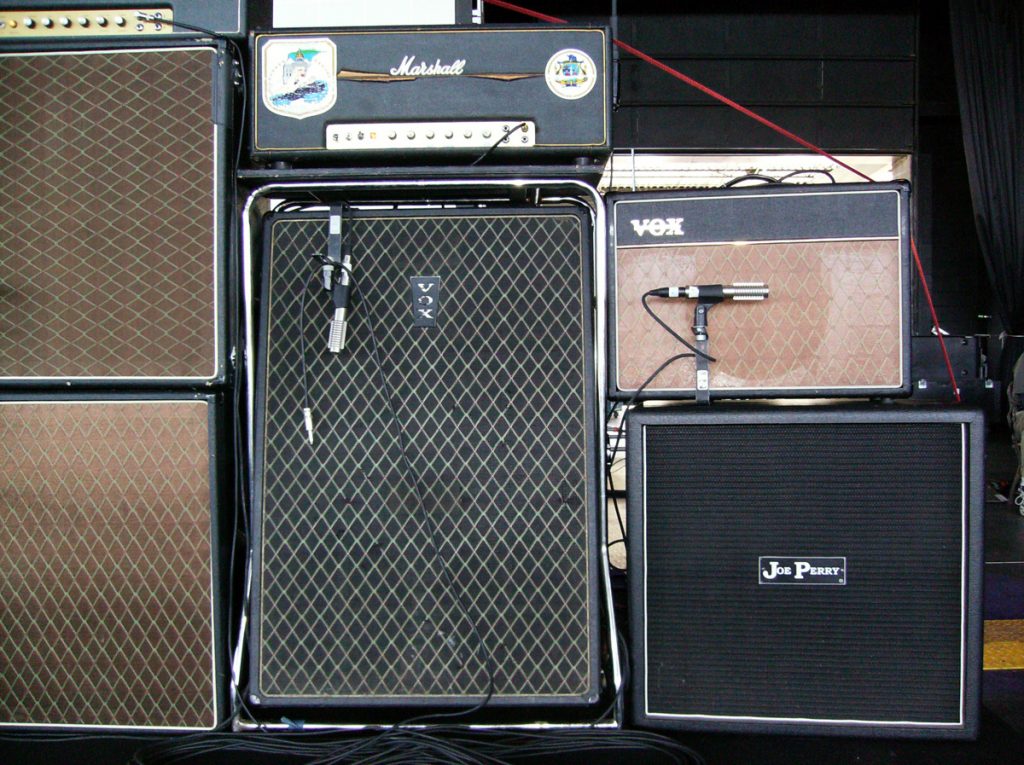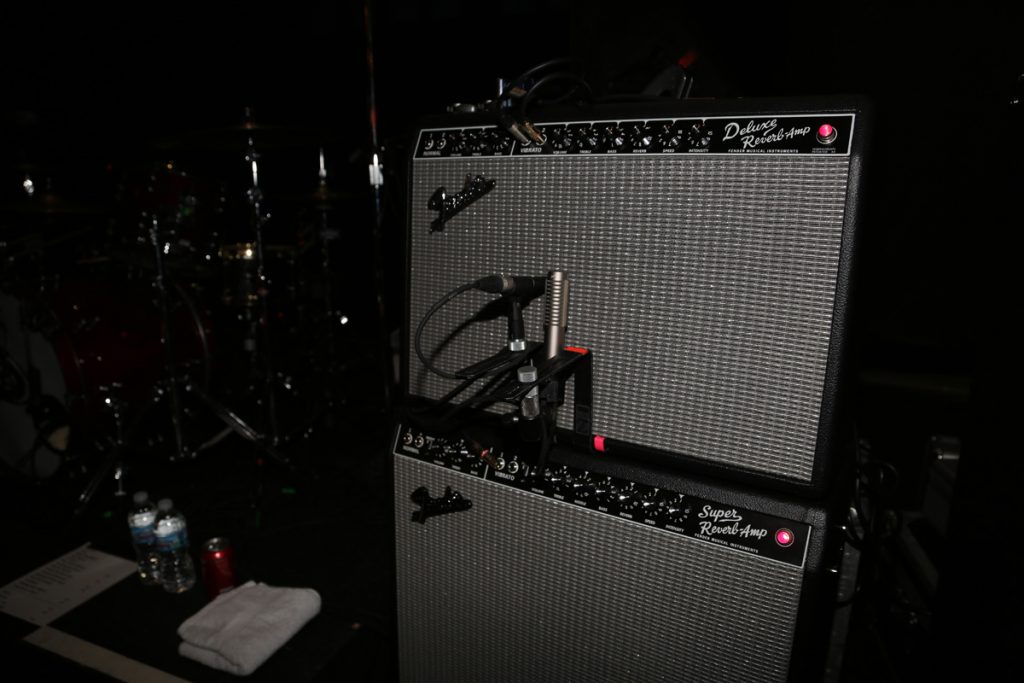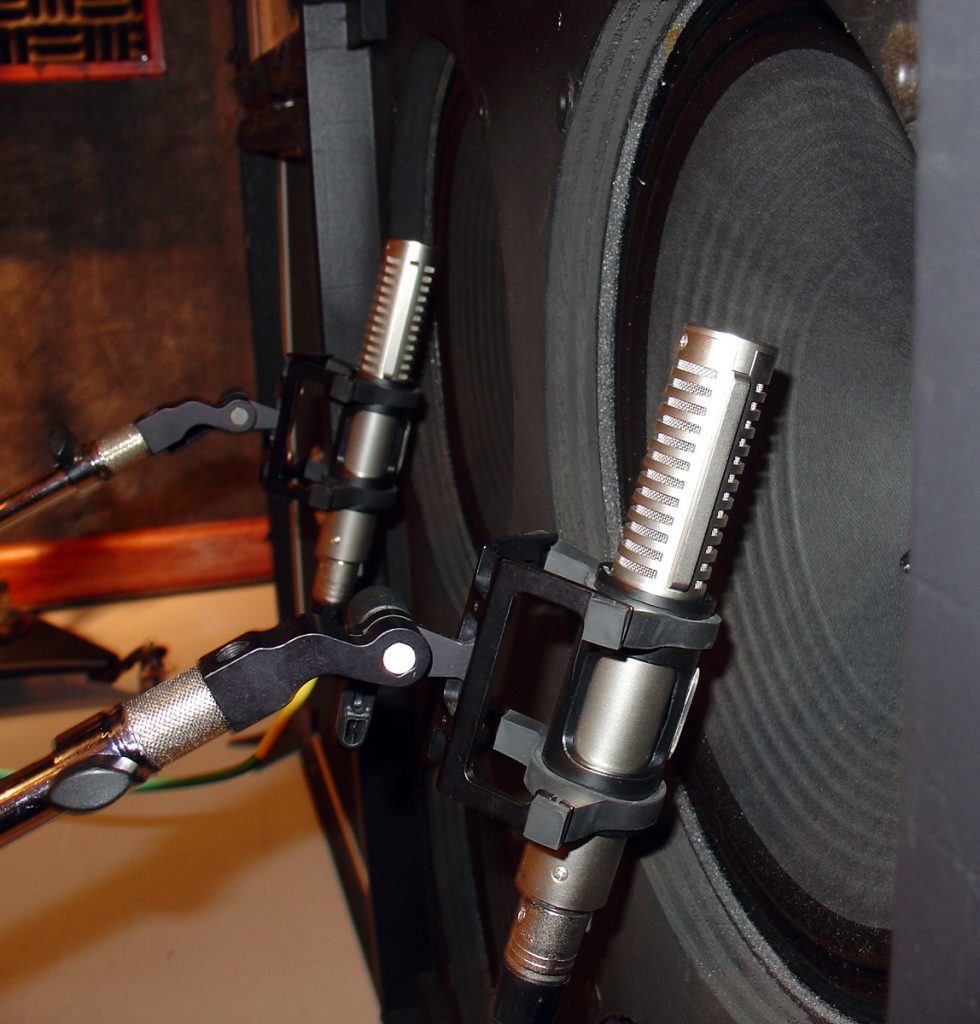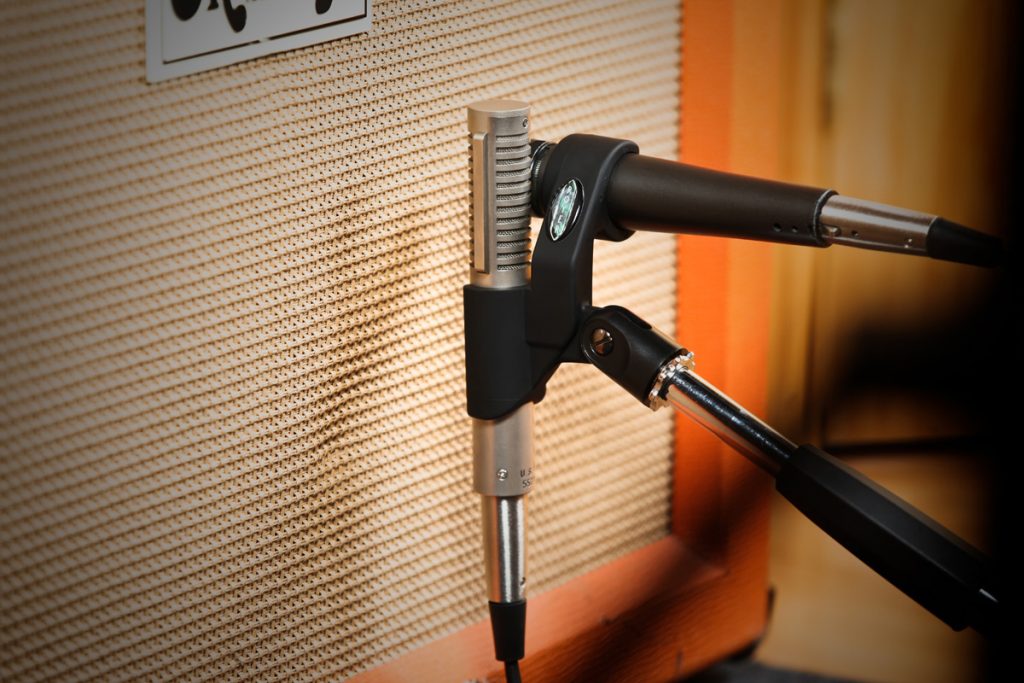 Before Miking Up
Knowing what you're trying to capture is important before putting a microphone up. If you're creating smooth clean tones, miking with an R-121 alone is perfect. If you're looking for a distorted rock tone with body and bite, or if it's major aggression you're after, blending an R-121 with an SM57 is legendary.
With 4X12 speaker cabinets, many times you'll find one speaker is the best of the four. Find and mic that one. Don't be afraid to experiment with moving the mic around – you don't know what you'll get until you try.
Miking Electric Guitars in the Studio
---
Here are a few great starting places for miking guitar cabs with R-121's, R-10's, R-122 MKll's and R-122V's. For this writing, we'll stick with the R-121, but each of the other mics is excellent and worth your time to try out.
For the brightest sound, position the R-121 on the center of the speaker dome, anywhere from 2 to 6 inches from the grille cloth. This is the brightest position on the speaker and it's often a perfect spot. While positioning, it's helpful to use a small flashlight to clearly see the dome.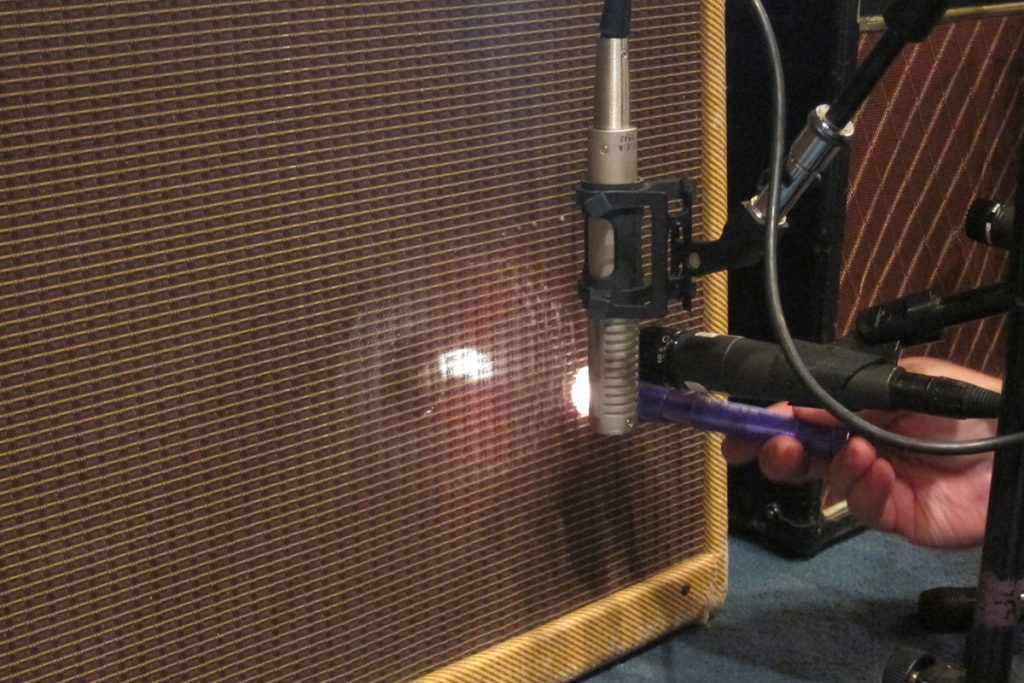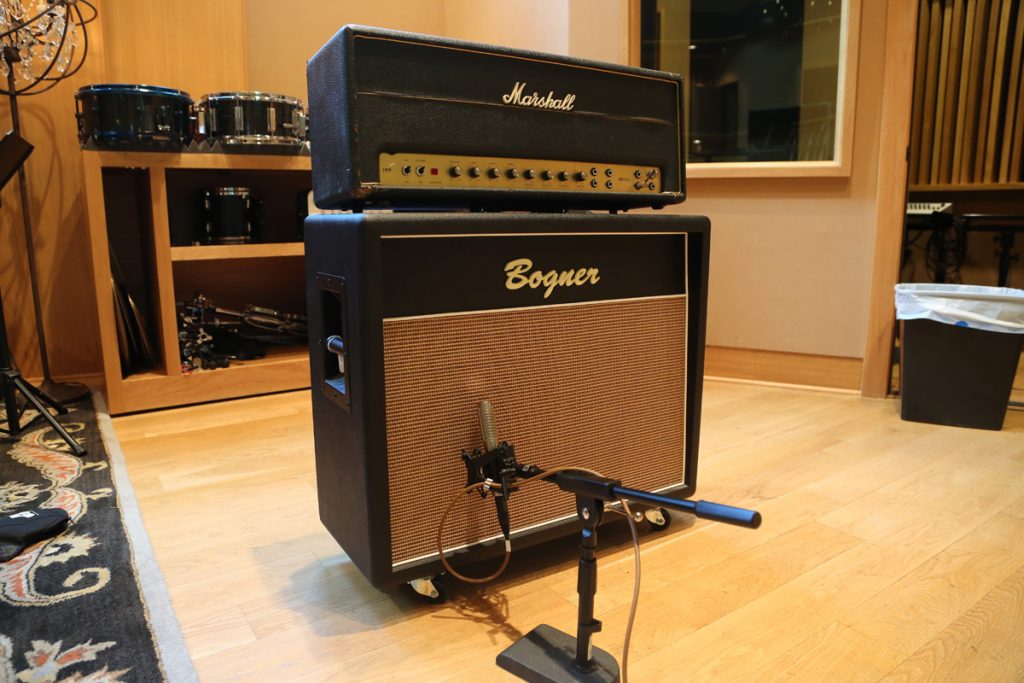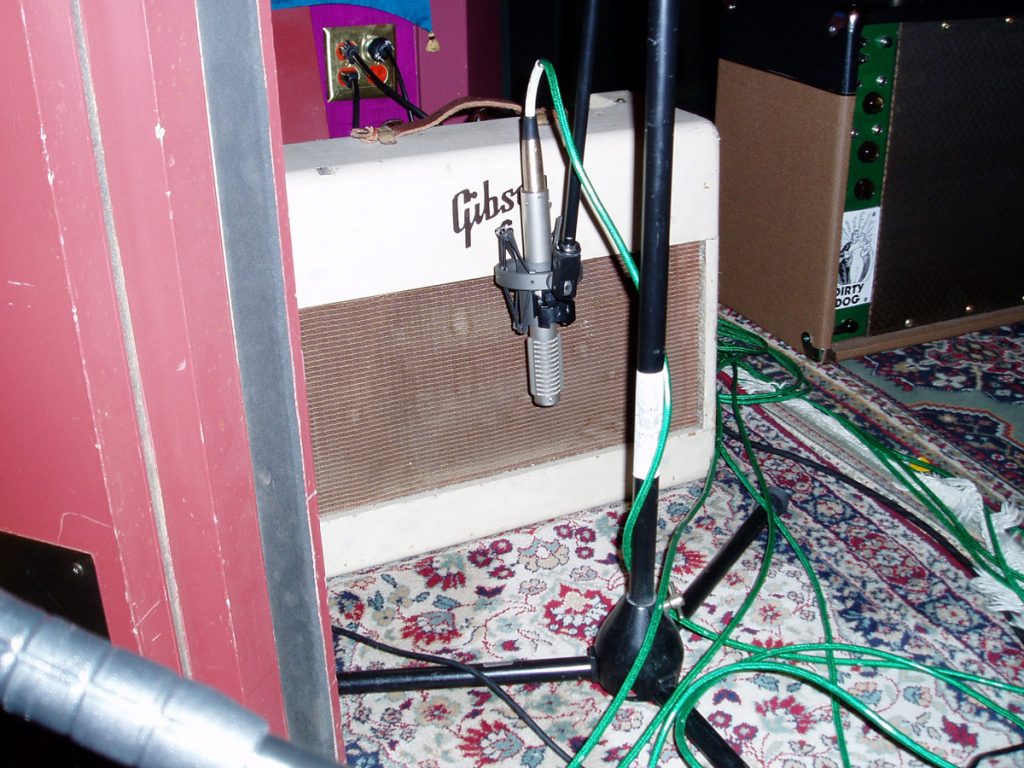 It's good to know the above position and sound before moving on. Like a tone control, as you move the mic away from the center and towards the edge of the speaker, the sound will become progressively meatier and less bright.
Distance Miking
---
You'll also find that the sound changes as you back the mic away from the cabinet, often developing increased tonal complexity and low end at distances over a foot and up to a few feet away. The recorded sound at a distance isn't as immediate and you'll hear more of the room.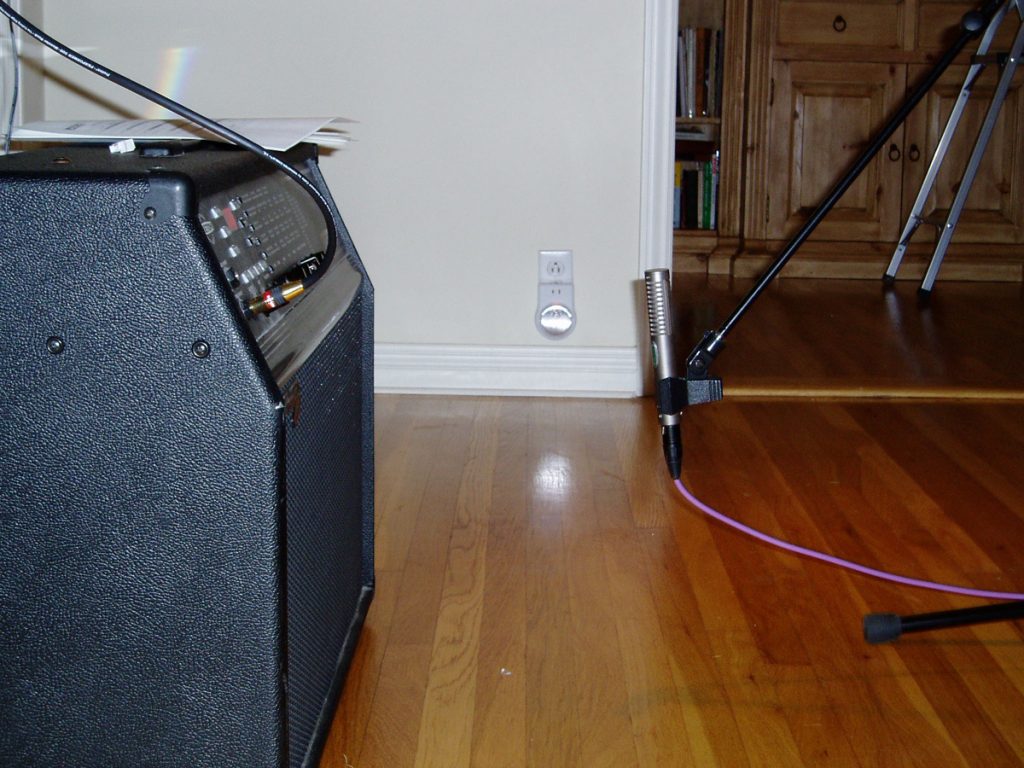 Blending mics
---
The most popular way to mic rock and pop guitars is to blend an R-121 with a dynamic mic like an SM57 or a 421. The R-121 gives you all the body and fullness of tone your speaker is producing, like what it actually sounds like in the room, and the SM57 gives an aggressive midrange and top-end bite that blends beautifully with the R-121. Dial-in your desired tone by blending the two mics to taste.
Other mics can be blended too. A nice-sounding blend is an R-122/SM57/421, and blending a condenser mic with an R-121 is common practice as well.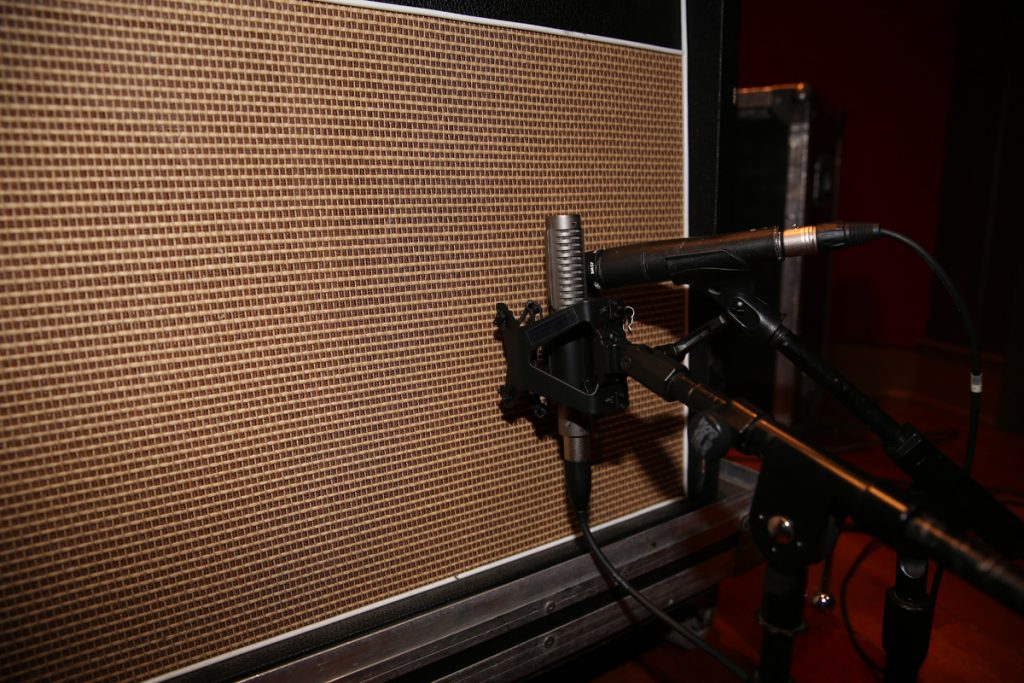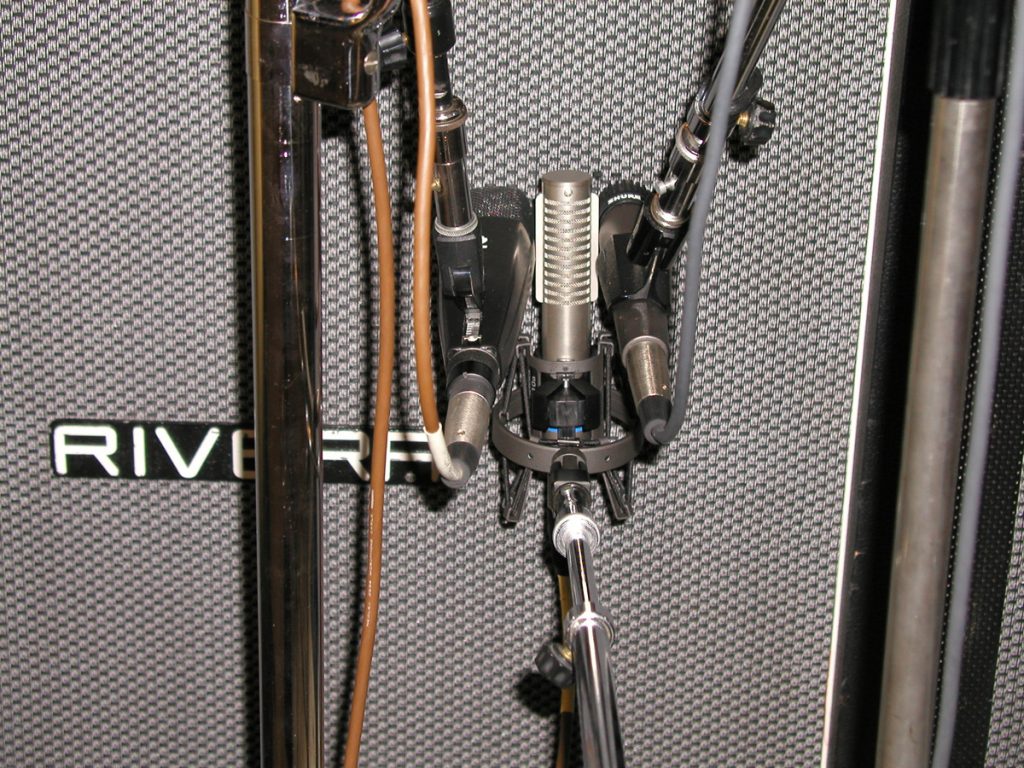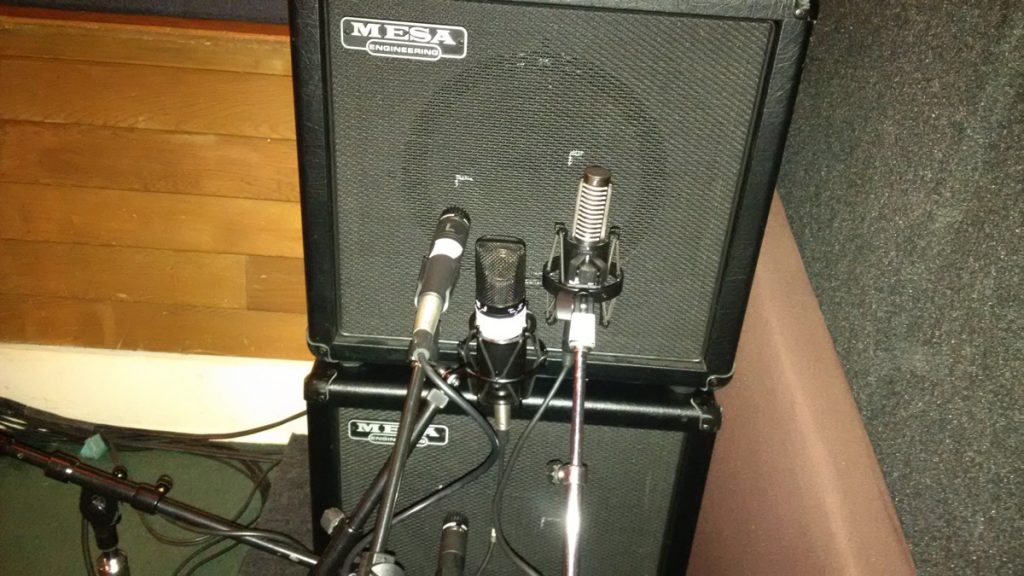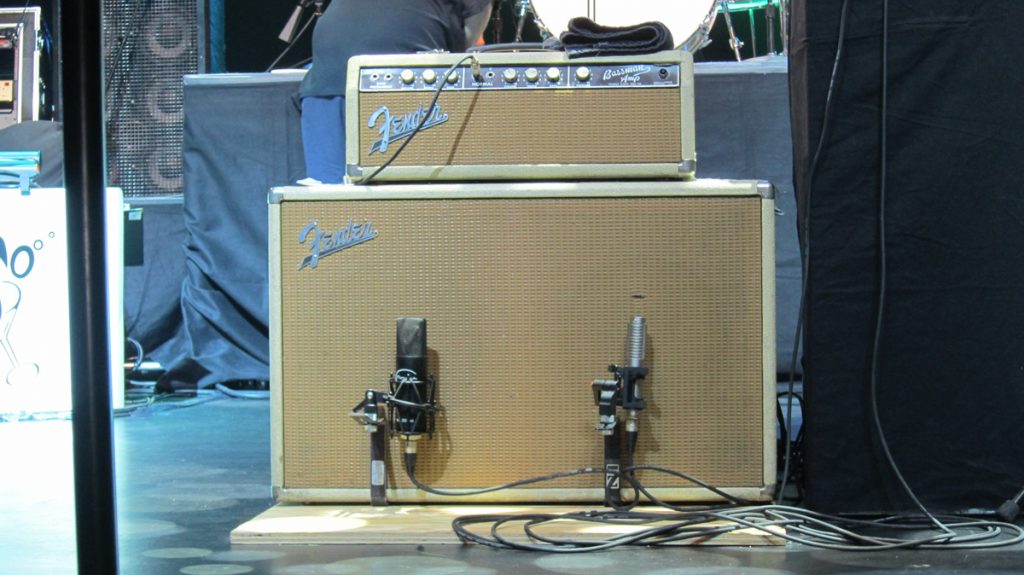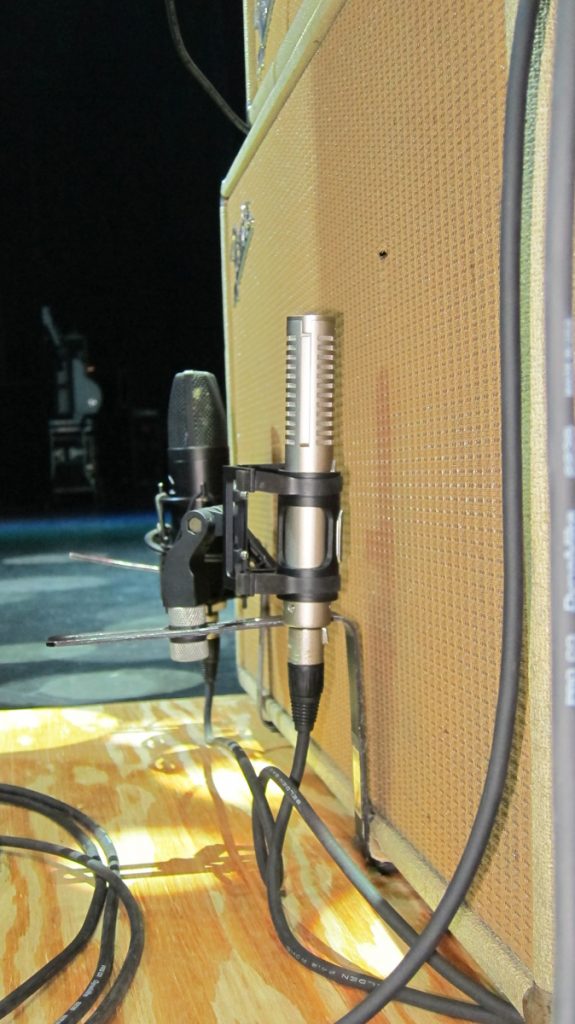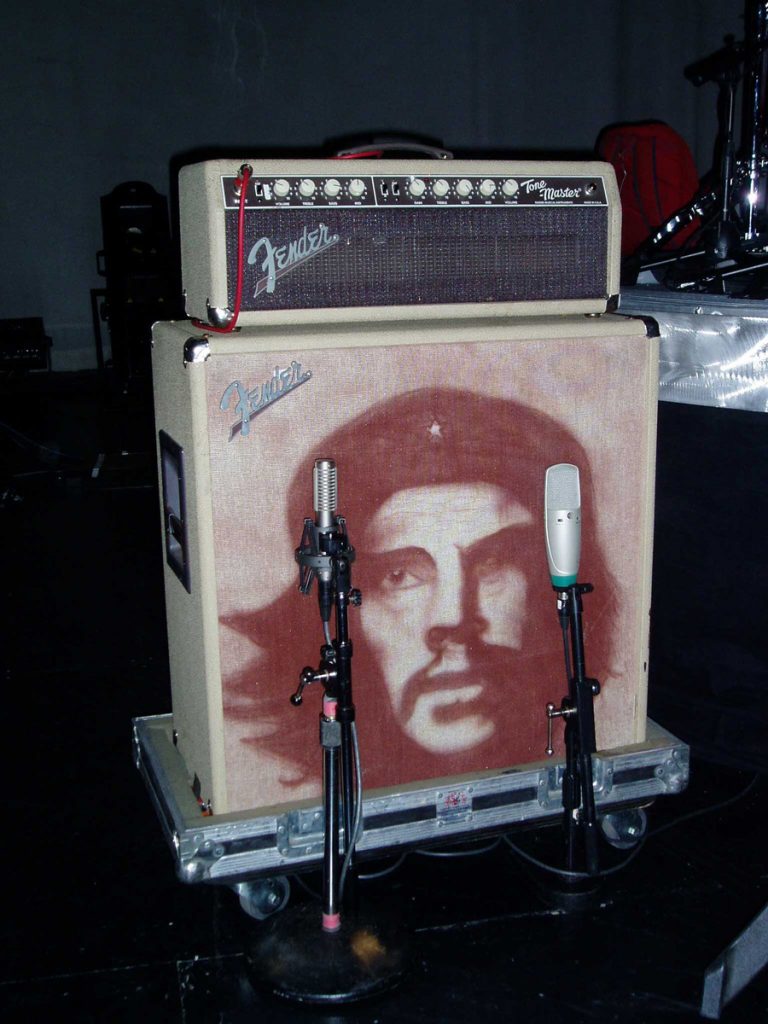 How to Position an R-121 and SM57
---
Here is Grammy-winning producer/engineer Ross Hogarth blending an R-121 and 57 on session guitarist Tim Pierce. It's amazing to hear how much variety of tone this gives you!
It's important to position the R-121 and SM57 properly and in phase. Ross Hogarth walks you through exactly how he does that in this educational video.
---
R-121's like to see an input impedance of 1.5K from your mic pre. Even 1.2 is fine, but if the impedance is much below that you'll start losing sensitivity and low end.
There are several excellent mic pres available – Great River, Manley, API, Neve… One of our faves for electric guitar is the Chandler TG2. It has a great overall tone, and the hi-lo impedance switch is very useful. In the low impedance setting the input impedance is only 300 ohms, which is technically a bad match with an R-121, but it wipes out so much low end that you can super-close-mic a cab and get virtually no proximity effect, leaving plenty of low end without rumble, with great mids and highs.
Listen to Kings X, with close-miked R-121's plugged into TG2s set for 300 ohms. Using low input impedance this way is not a common practice, but you can't argue with the sound! Engineer Michael Wagener told us he flipped the switch and after some mic position adjustments, really liked what he got. Ears before technical perfection!
Here are a few more photos of pro setups. Look and learn!
---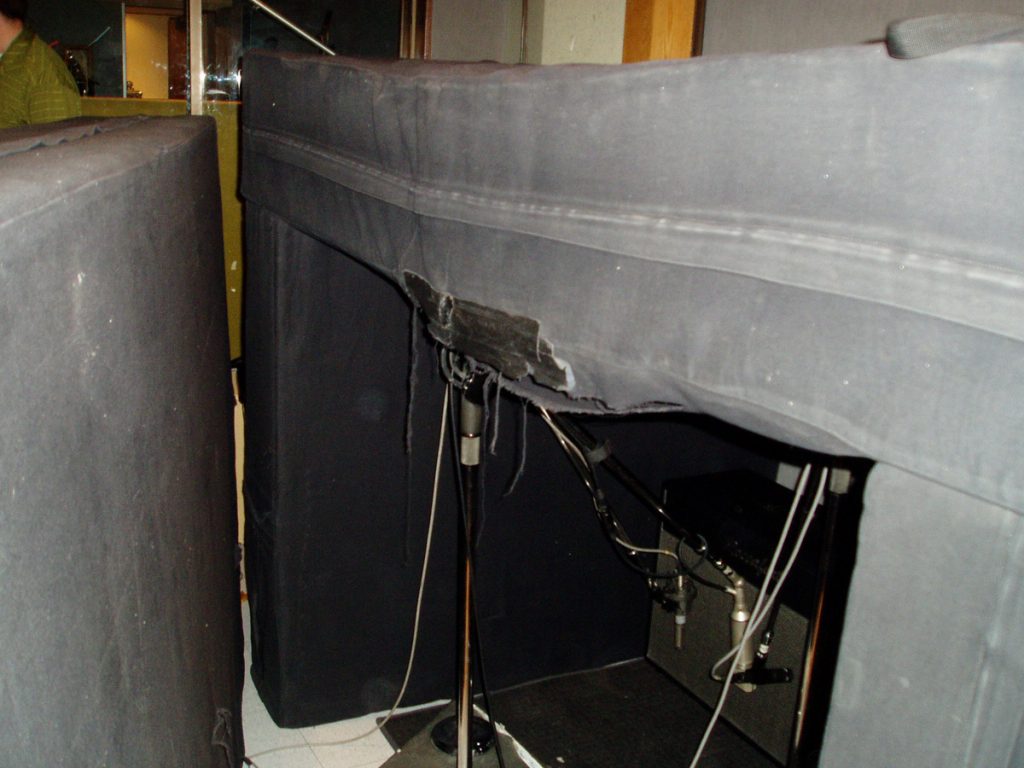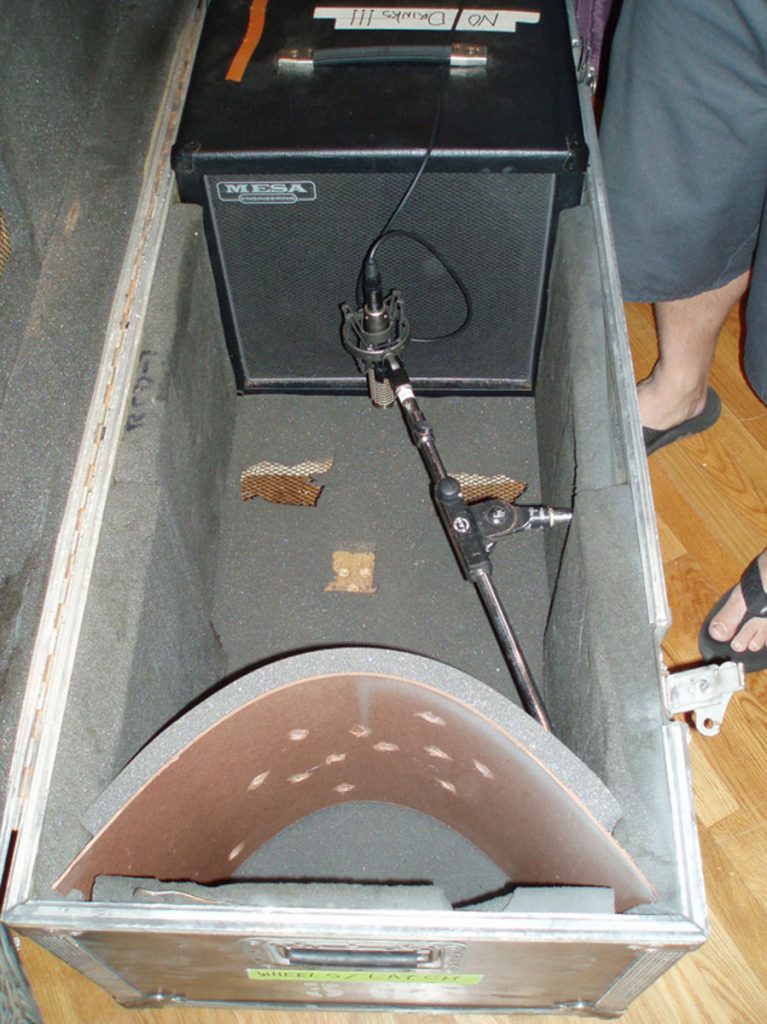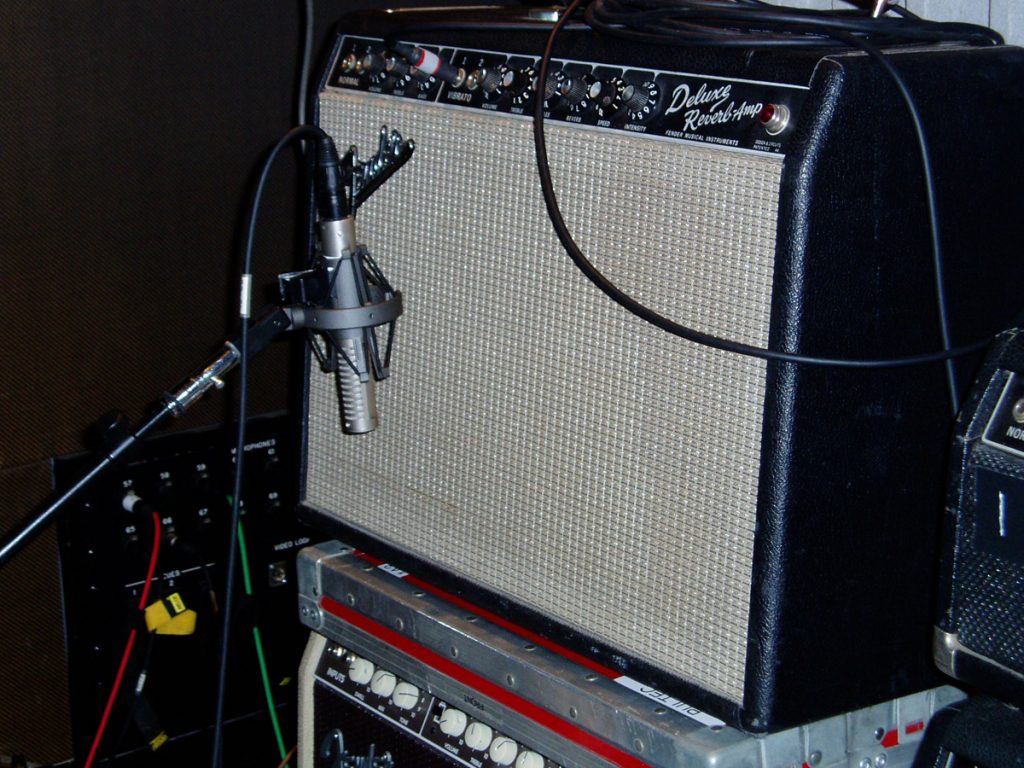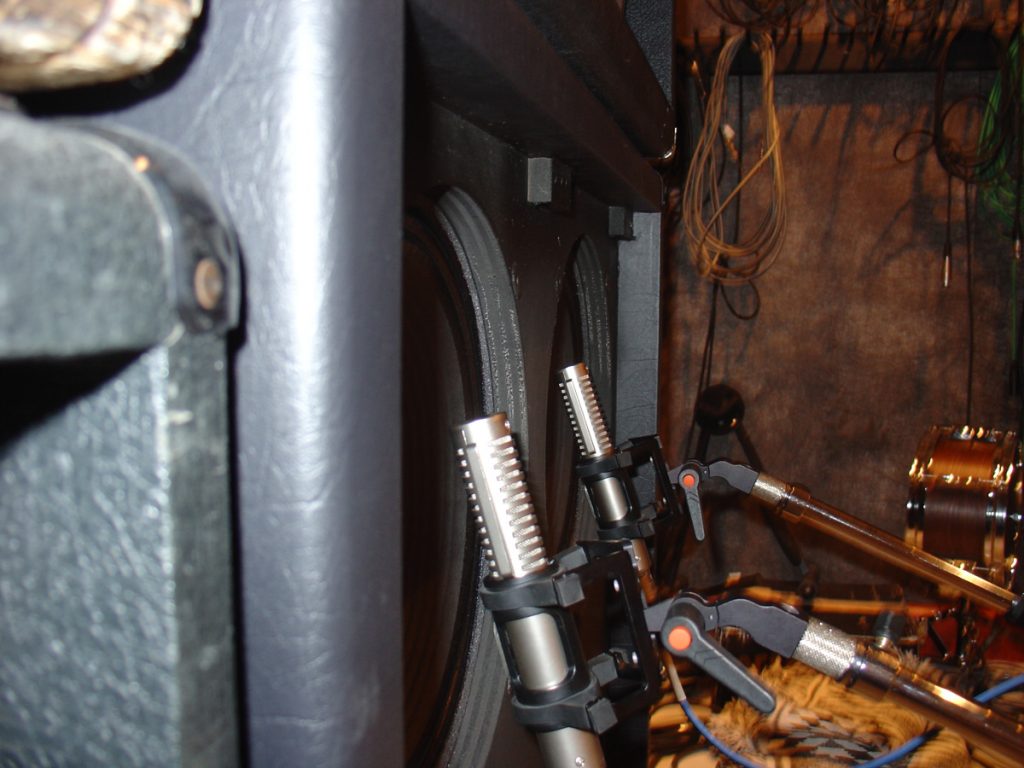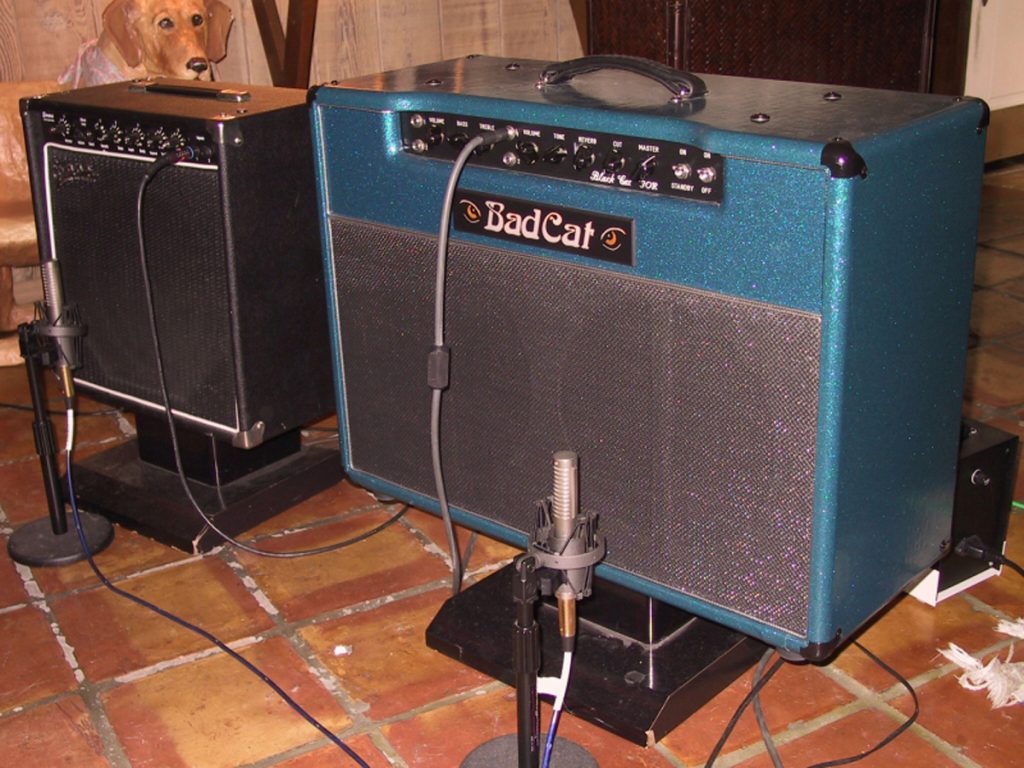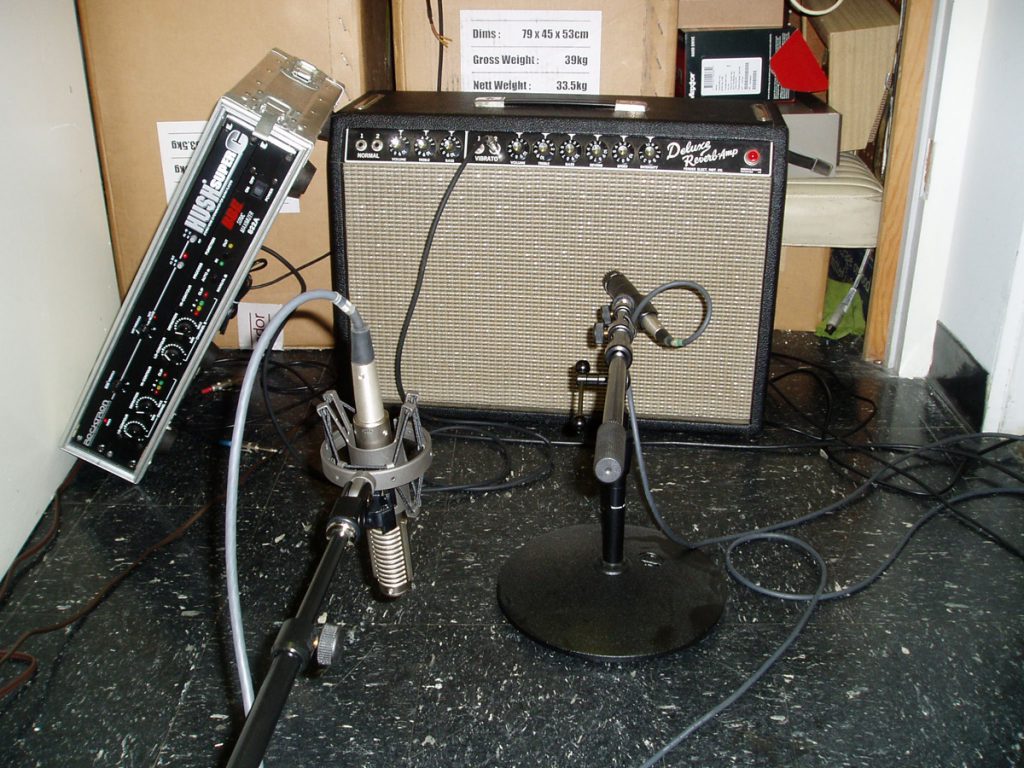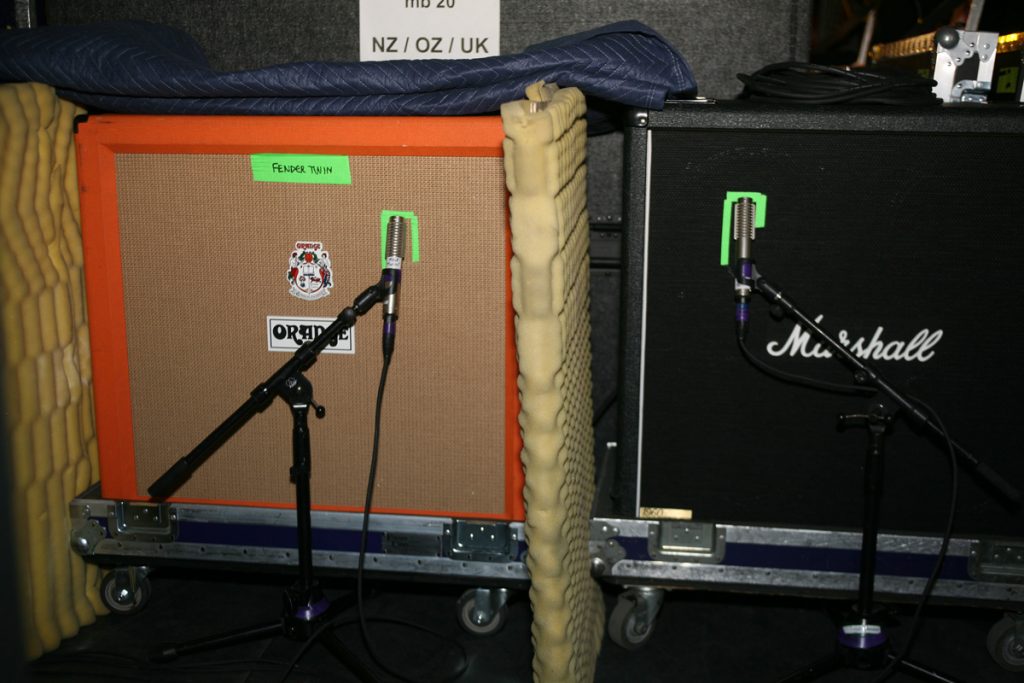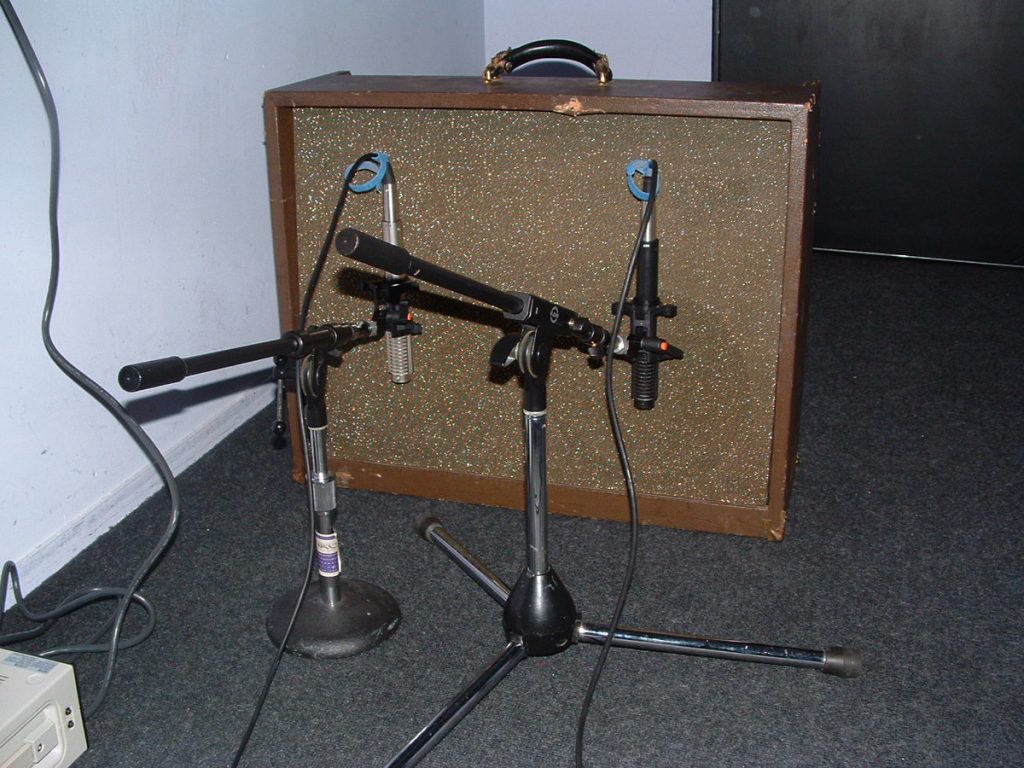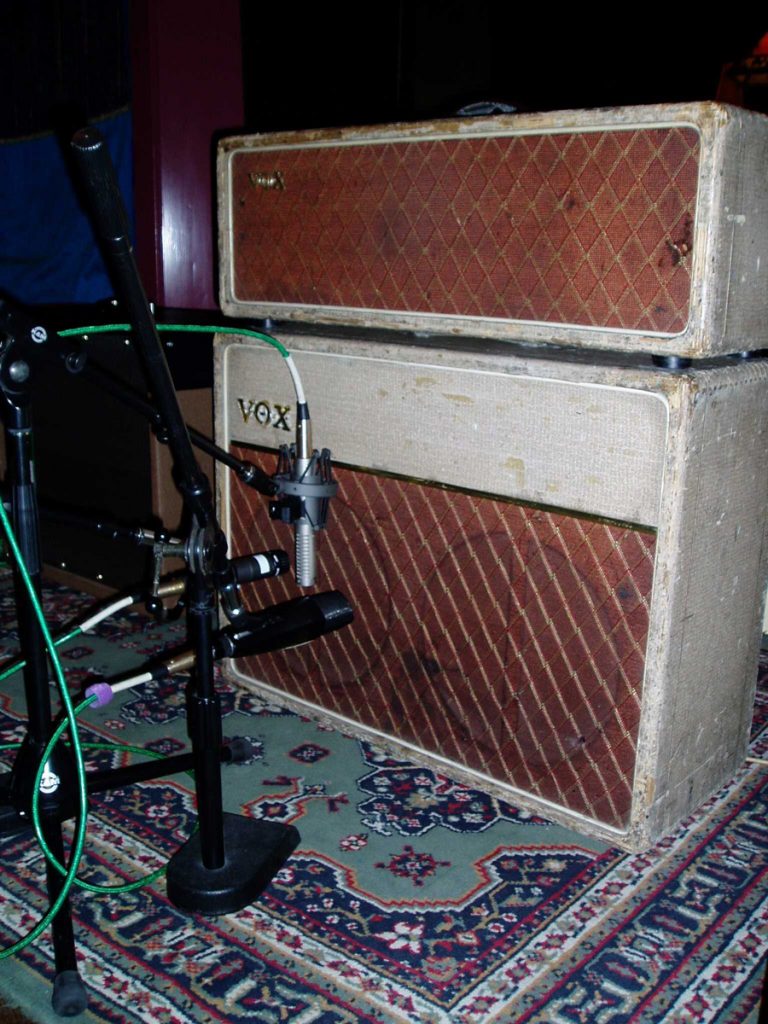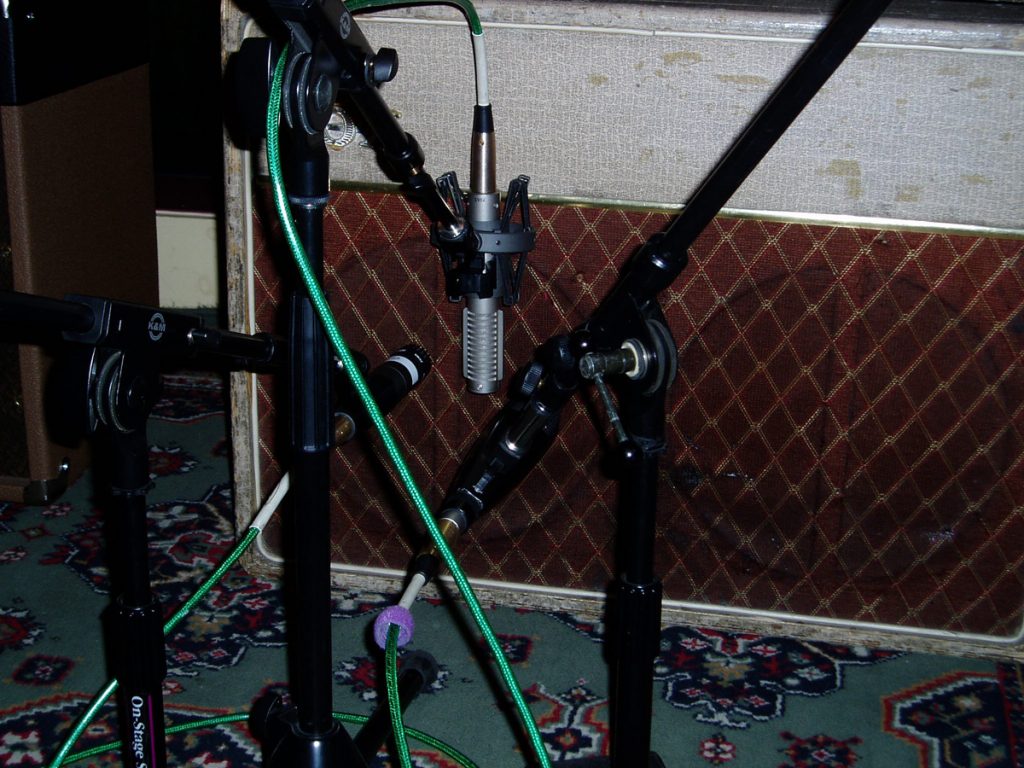 ---
More recording Tips: