Introducing the Royer Labs FlexBar
Dual microphone utility mount
The FlexBar is a universal microphone holder designed to hold two microphones on a single microphone stand, with additional flexibility far beyond traditional stereo bar capabilities.
Constructed from aircraft-grade aluminum and finished in matte-black, the FlexBar is lightweight and handles most microphone types.
Unlike traditional stereo bars, the FlexBar's two movable arms provide a wide range of mic placement options, from the traditional Blumlein and spaced pair positions to however creative you want to get with it (see some good starting place configurations below). Each arm has engraved gradient markers in centimeters, for precise repeatable distancing of the microphones.
The FlexBar was designed in conjunction with Triad-Orbit and accepts all Triad-Orbit accessories. For fine adjustments of the entire FlexBar unit, the Triad-Orbit ball-swivel adaptor added between the base of the FlexBar and a microphone stand works well.
Suggested uses:
Snare top and bottom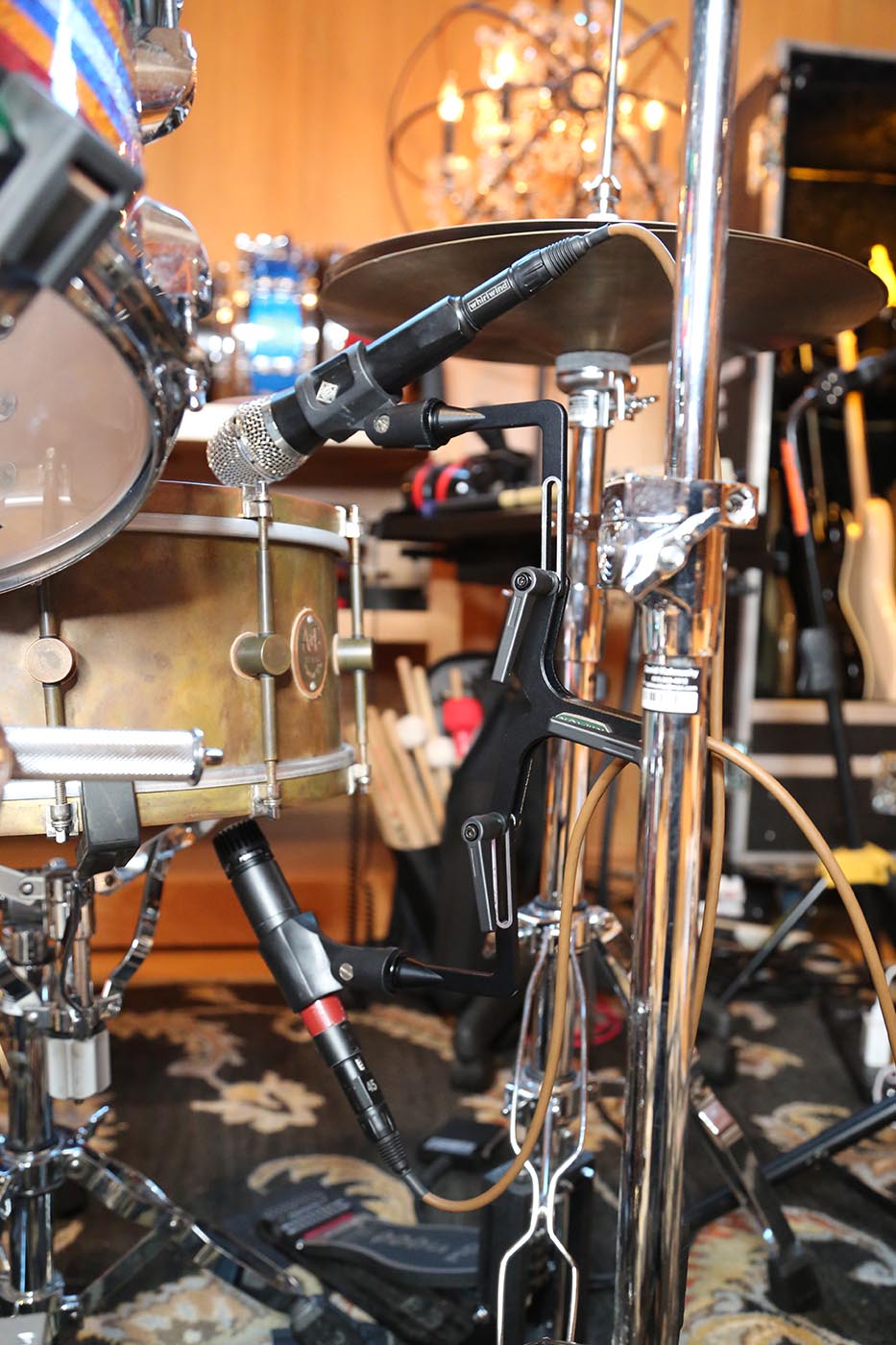 Singer/Songwriter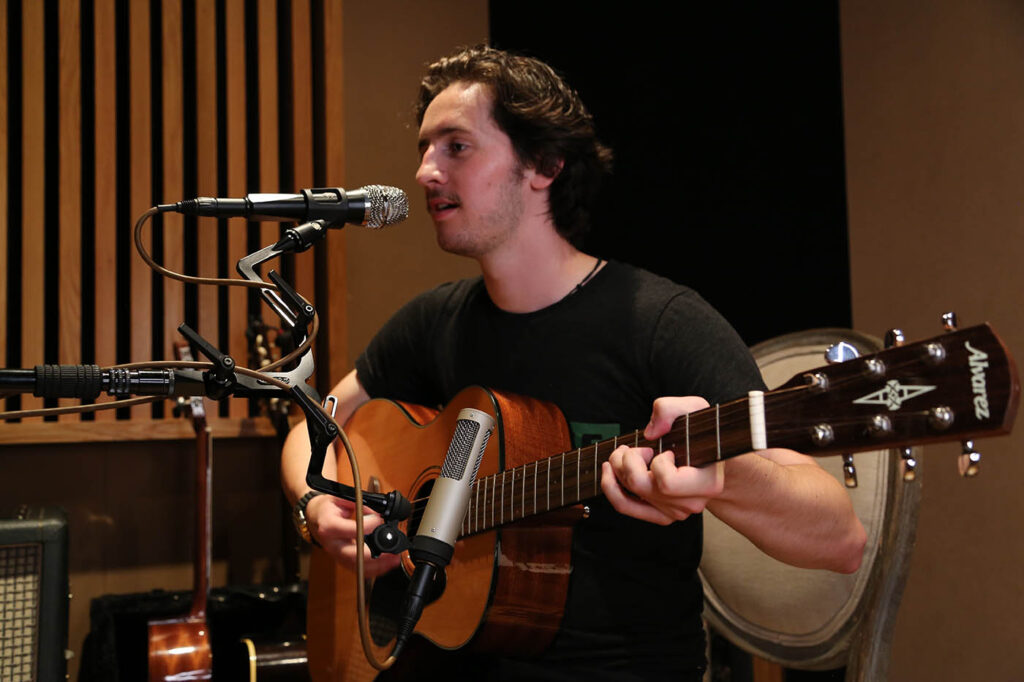 Acoustic Guitar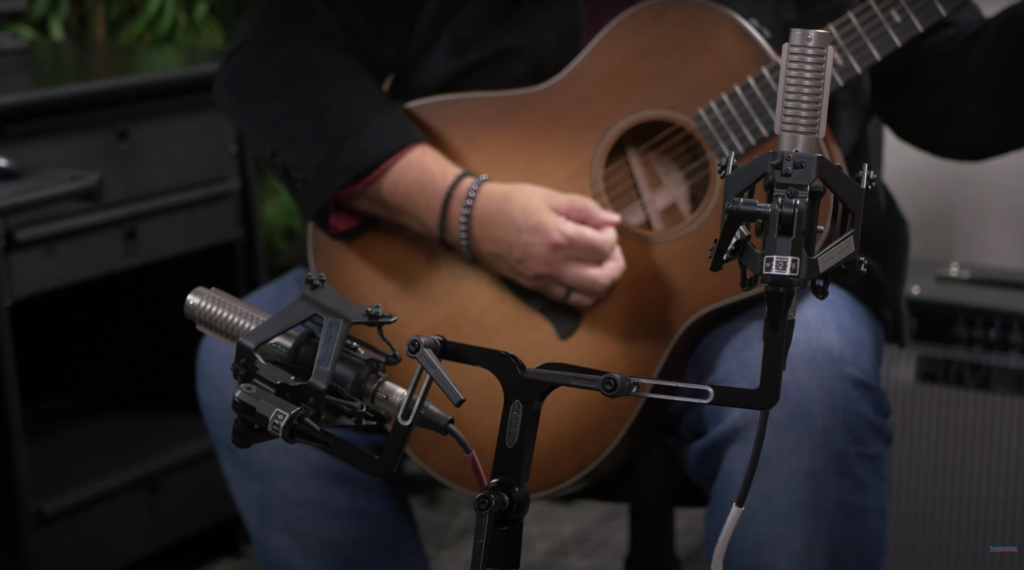 Traditional Stereo Bar Positions: Blumlein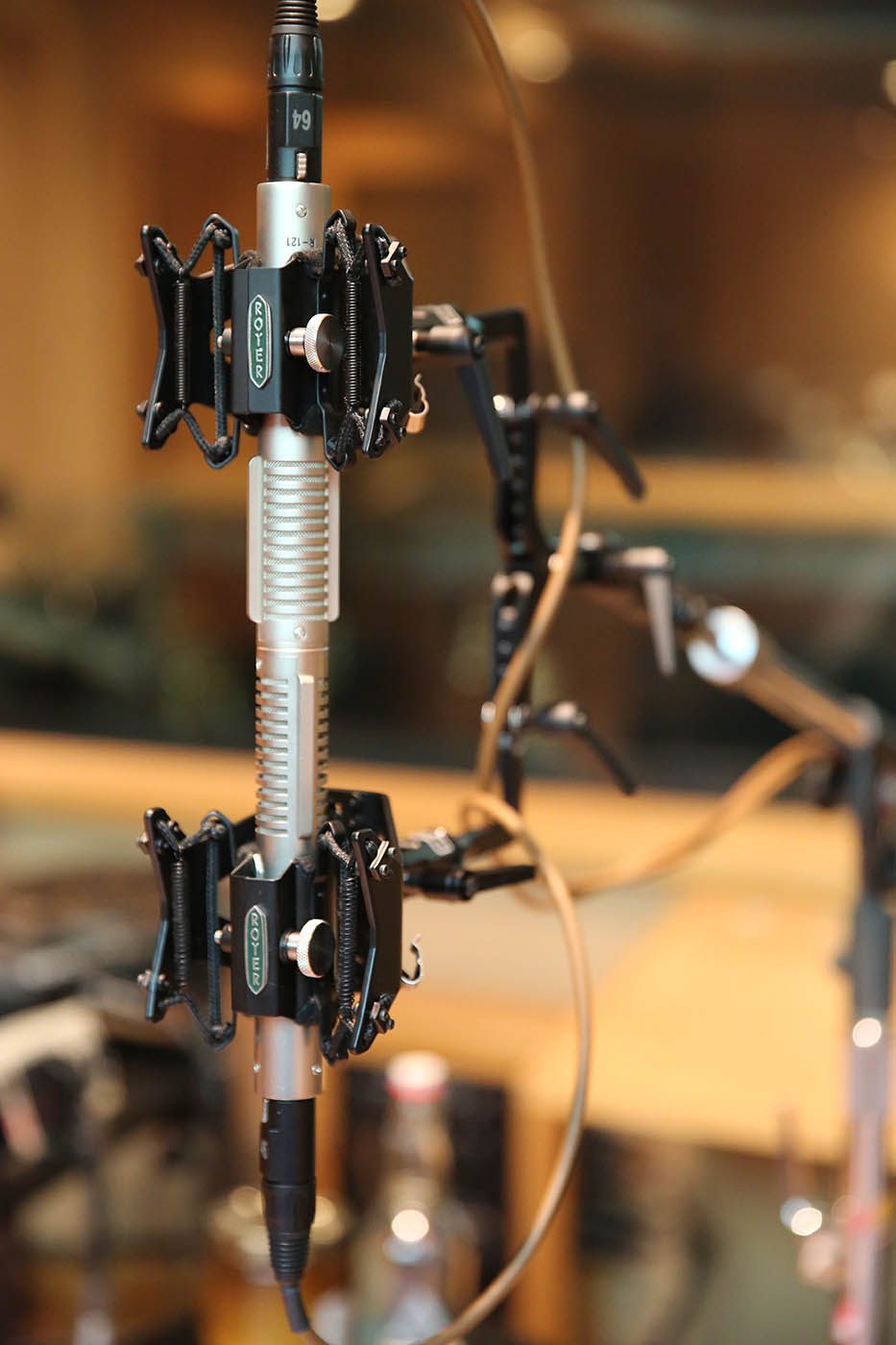 Spaced Pair & ORTF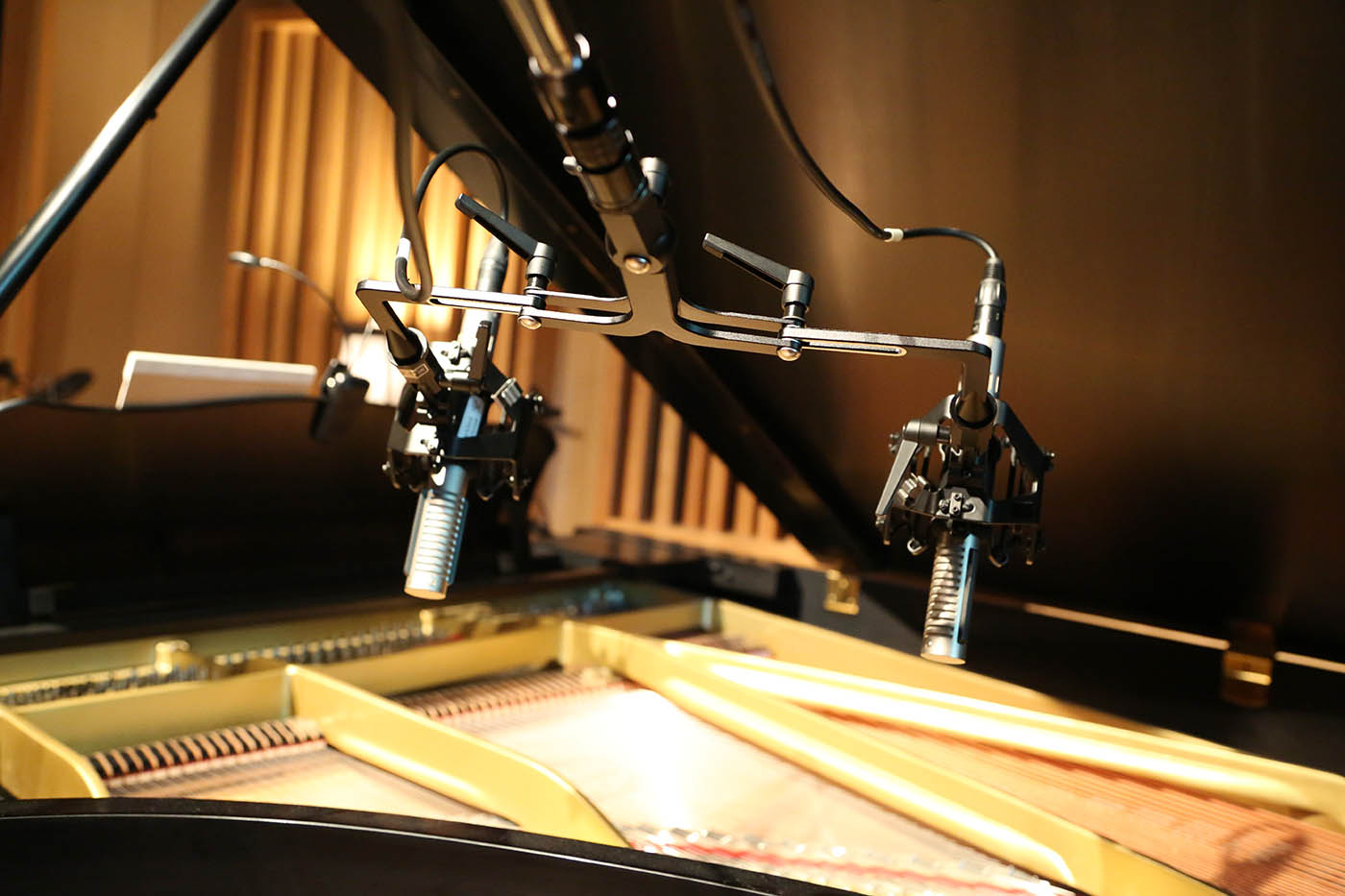 Warranty & Service
The FlexBar is covered by a one-year warranty to the original owner. Royer Labs will repair or replace any failed unit within that time period free of charge. Proof of purchase is required for warranty service.