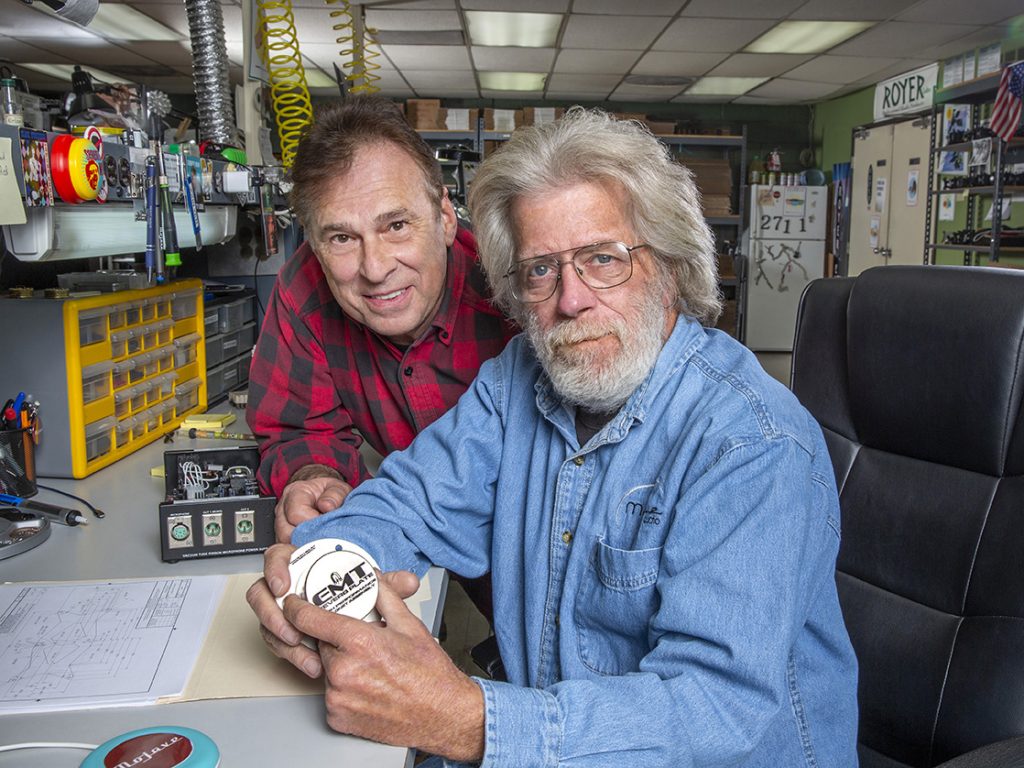 We all need to scratch our itches sometimes! Royer's Custom Shop is the place where David Royer and Rick Perrotta can show and sell their music product designs that fall outside of Royer's regular business.
David and Rick are passionate engineers at heart and like solving problems that benefit the recording industry. Rick designed and manufactured a rode-worthy Vox type amplifier for guitarists who loved that vintage Class A sound, then Matchless Amplifiers was born. David wrote mic mod articles for Tape Op in the early 2000s and provided do-it-yourself kits for interested hobbyists – this became Mojave Audio. And of course, David cooked up the R-121 then teamed with Rick to bring it to the world
Like with Royer and Mojave products, Custom Shop gear is built to the best of our abilities and performs at the highest levels.
Custom Shop products are sold from this page through our secure portal. Royer dealers do not stock these special-order items, but they can be purchased through Royer dealers when desired.
Select options
Raytheon 5840W NOS Vacuum Tubes
Coveted subminiature vacuum tubes for microphones and various audiophile applications. Free shipping within the USA. For international inquiries please contact Royer Labs at 1-818-847-0121 or email
rick@royerlabs.com
.
$

19.00
Add to cart
Read more
Includes domestic free shipping.